According to new information announced by Hoang Anh Gia Lai Joint Stock Company, between January 12, 2021 and June 4, 2021, Hoang Anh Gia Lai sold a total of more than 240 million HNG shares. of Hoang Anh Gia Lai International Agriculture Joint Stock Company (HAGL Agrico).
After the transaction, Hoang Anh Gia Lai's ownership rate in HAGL Agrico decreased from 37.75% to 16.07%. This is contrary to the commitment between Hoang Anh Gia Lai and Thaco Group, which is that Hoang Anh Gia Lai must maintain the ownership rate in HAGL at 25.24%, and at the same time causes the price of HAGL Agrico shares on the stock exchange to decrease. strong. Therefore, Thaco decided to stop pouring money into HAGL Agrico and not allow debt conversion.
Losing credibility with Thaco, so what does Hoang Anh Gia Lai get in return?
According to data of Hoang Anh Gia Lai, the sale of 240 million HNG shares brought a profit of 240 billion dong for the company, equivalent to a profit of about 1,000 dong per share. This profit is recognized in financial income in the income statement.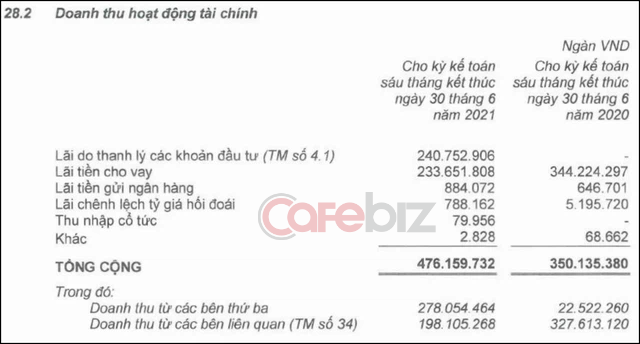 Thanks to this unusual financial revenue, Hoang Anh Gia Lai escaped a loss in the first 6 months of 2021, with a net profit from business activities of only VND 1.57 billion. Profit after tax is more than 8 billion dong.
It is known that after Thaco announced to stop pouring money into HAGL Agrico, Hoang Anh Gia Lai also announced a commitment to stop, not to continue selling shares.
Currently, the investment in HAGL Agrico is recognized by Hoang Anh Gia Lai as another investment on the balance sheet. The value of this investment is 1,772 billion VND.
As of June 30, 2021, Hoang Anh Gia Lai accumulated an accumulated loss of VND 7,371 billion. The company is planning to use 3,264 billion dong of share capital surplus to erase accumulated losses.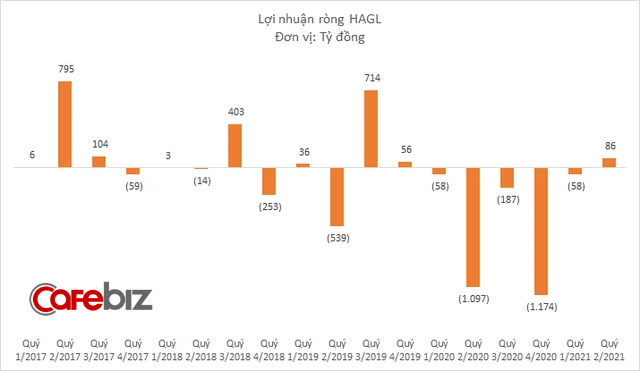 By Business and Marketing