According to Lawyer Truong Thanh Duc, before 2020, another enterprise with registered capital of 144,000 billion has just registered but failed to contribute enough capital after 90 days in Hanoi has also been mentioned a lot by the media. Interestingly, these "super businesses" are only discovered by the media, not the authorities.
Enterprises can register the amount of capital they want and within 90 days from the date of registration, if they do not contribute enough capital, it is not illegal. The law stipulates that after 3 months of not fully contributing capital, the next 10 days must register for a capital reduction, in case of failure to reduce, they will be sanctioned, along with that, shareholders must reduce their capital.
"However, the current law has not come to the same problem. Because there is no specific regulation that if the enterprise pays a fine but does not reduce its capital, what will it be responsible for? withdraw the license or have another solution." Duc said.
Going back to the case of a super enterprise of VND 128,000 billion that exists for 3 no during 4 years, there are two possible cases. Firstly, the company does not generate complaints and denunciations leading to "forgotten", the responsibility belongs to the right or wrong registered enterprises to take responsibility themselves. As for the authorities, only when there is an inspection and examination, they will handle it.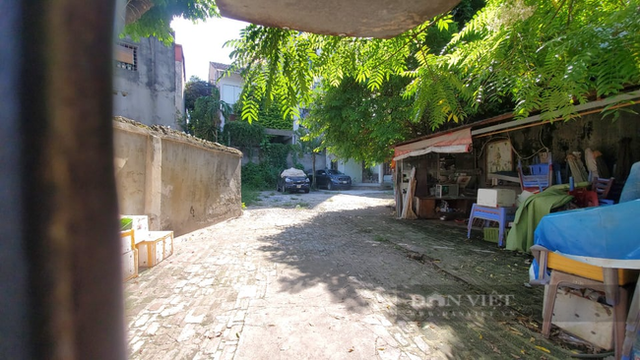 The inside image of the address 143 Trich Sai, where a super company with a capital of 128,000 billion VND registered (Photo: Gia Minh)
In this case, attributing responsibility to the authorities is also correct, but neither is responsible nor wrong.
"The responsibility is that you know, you have to review, process but not handle. The problem is that the business registered 128,000 billion, but after 3 months it remains the same, or changes, it is difficult to determine when each day has millions of businesses with thousands of transactions every day," explained Mr. Duc.
Meanwhile, with the tax agency, for example, when a company registers a capital of 128,000 billion when declaring a bank loan, it will not be accepted. In case of borrowing when the above conditions are not met, such expenses are not legal and valid.
However, the German lawyer emphasized that, in other respects, there are still inadequacies when there are trillion-dollar super enterprises such as anti-transfer pricing, civil liability, etc.
For example, shareholders registered a charter capital of VND 128,000 billion, which means that when signing a contract, they owe hundreds of billions of billions and are demanded by customers. For other companies, capital of only a few billion is only responsible within the contributed capital, and declare bankruptcy.
But with the other super-entrepreneur, it is the responsibility of the shareholders to pay the full amount according to the registered rate to repay the debt, to be personally responsible for the outstanding amount to the customer.
"Saying that to see, such a virtual registered shareholder can benefit PR and advertising. In the case of registration and then leaving it open just to pay license tax, not doing business or branding, it makes it even more absurd. . Is there another option, is it set up for the business buying and selling department, for money laundering, for money transfer, for legalizing contributions. .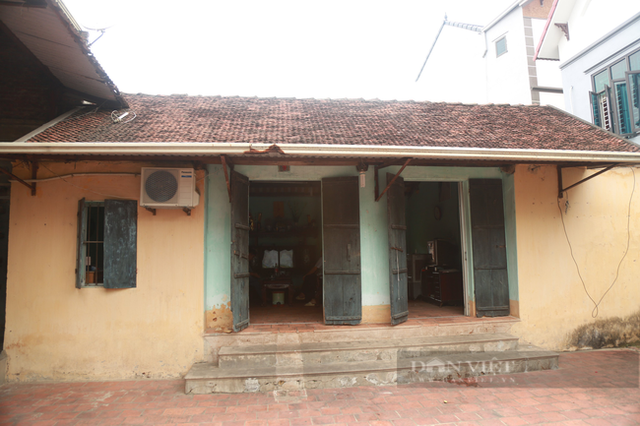 Level 4 house of Mr. Bui Van Viet, General Director of Global Investment and Trade Corporation (Photo: Gia Minh)
As for solving the top corner of the problem, Lawyer Truong Thanh Duc suggested that the management agency should study to remove the requirement that enterprises must specify the amount of charter capital in the registration file for establishment.
Because the registration number is only virtual, the actual amount of capital contributed to is true to the nature of the business. Now, if an enterprise registers a charter capital of millions of billion dong but after 90 days does not fully contribute the registered capital or not only registers to reduce capital, the highest penalty is only 20 million dong. Regulations on charter capital in enterprise registration and seal should also be omitted because it is not necessary, the most important thing in the company establishment file is only the business name, tax code, and address.
"If the current management remains the same, many trillion-dollar businesses will appear. For example, I set up a trillion-dollar business, then I apply for a 30-year suspension, still valid. During this time, I do not have to pay taxes, do not have to report, have no obligations and responsibilities," Mr. Duc raised the issue.
As Dan Viet has informed in previous articles, Global Investment and Trade Group Joint Stock Company (headquartered at 143 Trich Sai Street, Tay Ho District, Hanoi) was established on 9/11/ 2018 with initial charter capital of VND 132 billion. In June 2019, this company suddenly increased its capital to 127,902.5 billion VND (about 5.5 billion USD), which is an increase of 969 times compared to the first registered capital. In which, the capital of domestic individuals accounts for 60%, with 76,741.5 billion VND and 40% of the shares, respectively 51,161 billion VND are foreign capital contributed by Mr. David Aristotle Phan (USA).